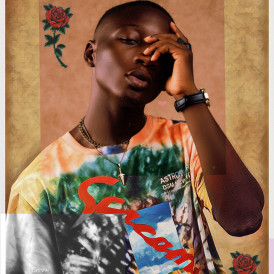 AfroBeats is taking over the music industry for a fact and this music is a brand new sound created by the artist which has been making waves and in huge demand by the fans with good publicity and funding will generate huge sales and profit in revenues.

Money will be spent on:
Production
Video
Ads
About the music
This music is life to your soul.🌹

About Smith Tunez
Smith tunez is a Nigerian AfroBeats/Pop/HipHop artist with great potential and talent to be the next big thing in the music industry with an impressive catalogue and a project "TUNEZ VIBEZ" EP receiving good and positive reviews from both fans and peers.

Songwriter
Musician
Singer
Corite is a fan funded marketing platform where artists and fans come together for a common goal. Find a campaign you like, make a contribution and get paid for one year when it's streamed, based on the size of your share. Backing a campaign means supporting dreams, independent artists and contributing to a more transparent and sustainable music industry. And remember music is a work of art, this isn't Wall Street.