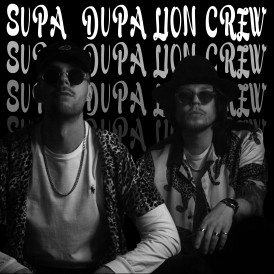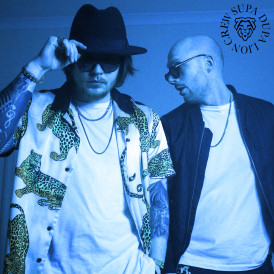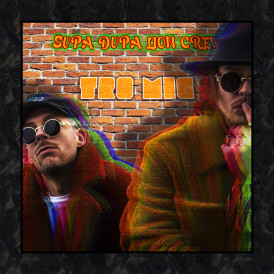 Vi kommer lägga all kraft åt att marknadsföra våran första släpp på sociala medier i form av instagram promotion. Resterande dineros kommer vi lägga på att göra videos till våra nästkommande låtar som ligger i pipeline. <3 Yours Truly SDLC

Money will be spent on:
Production
Photo
Video
Design
Ads
About the music
Låten "TRO MIG" är en Homage till 90 talets Hiphop-era. Beatet har en dansant ton som tar lyssnaren tillbaka i tiden. Textmässigt visar Supa Dupa Lion Crew, SDLC, att dom kan langa bars med självsäkerhet och attityd. Idén till låten kom efter att SHABO nynnat fram refrängen efter att ha suttit och lekt runt med några synthesizers en sen januarinatt. SHABO möttes av ett "God Damn Vad Tungt" När Maad Mike kom till studio dagen därpå. Precis där och då föll hela låten på plats. "TRO MIG" fångar den där känslan när du är på toppen av världen och du känner att inget kan förstöra din Vibe.

About SUPA DUPA LION CREW
SDLC är en sammanslagning av artisterna och producenterna MAAD Mike & SHABO

Båda har under deras karriärer jobbat med många tunga namn inom Sveriges Hip Hop Scen Bla.

Maxida Märak, General Knas, Promoe, O-Hund, Chape, Essa Cham, Petrus.

Nu är de dags för denna dynamiska duo att släppa eget under etiketten SDLC.

Soundet på deras musik är något som saknas på den Svenska musikscenen.

Med en blandning av tunga rökiga instrumentaler till lekfullt poppiga Jazzbeats

trampar de upp ny mark för Svensk Hiphop.

Texterna har en humoristisk och sarkastisk ådra som blandas med en rimstruktur

som är lekfull och bara skriker "I Don't Give A Shit".

Songwriter
Musician
Singer
Producer
Corite is a fan funded marketing platform where artists and fans come together for a common goal. Find a campaign you like, make a contribution and get paid for one year when it's streamed, based on the size of your share. Backing a campaign means supporting dreams, independent artists and contributing to a more transparent and sustainable music industry. And remember music is a work of art, this isn't Wall Street.