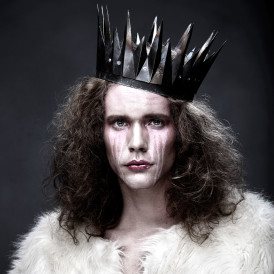 "Kick It" has been a popular live number during 2019 and now we're ready to release it. We've spent a lot of time and money on this one and we need your help to help get it out! We're lucky to have team Corite to support us and all the money from the campaign will go back into promoting the record (ads on Facebook, Instagram, Spotify etc.) so the more you and your friends invest, the bigger the chances are for it reaching the massive playlists!

It's a win-win for everyone and every contribution counts! If you can't support Kick It financially you can always share this campaign, pre-save link or the song itself once it's out!

Money will be spent on:
Ads
PR
About the music
Kick It is a reflection about life in general and the habits we keep. It ponders the question to keep them or kick them. Listen to the song to escape yours or take a few minutes to reflect over them.

About Visiteur
Visiteur arrived two years ago with the party banger Royalty and have since built a hardcore fanbase in their hometown of Stockholm with their energetic live shows filled with ruthless basslines, ritzy synths and robot vocals.

They kicked off 2020 with a Baltic tour and with the release of Kick It they are one step closer to a debut album and their goal of becoming the first band on the moon! The name Visiteur comes from the idea that we're all visitors here on earth, and according to singer Sir Boyfriend, all humans are on holiday.

"...With a sound that marries Muse with elements of old school EBM and futurepop, the emphasis is very much on a shiny if slightly sinister surface, with vocals from lead singer Sir Boyfriend being delicious and dangerous in equal measure. Dig under the bubblegum ambiance and you'll find lyrics that hint at more darker things, but like the best alt.pop, you can find a light or dark message on Royalty depending on your mood."

Musician
Singer
Producer
Corite is a fan funded marketing platform where artists and fans come together for a common goal. Find a campaign you like, make a contribution and get paid for one year when it's streamed, based on the size of your share. Backing a campaign means supporting dreams, independent artists and contributing to a more transparent and sustainable music industry. And remember music is a work of art, this isn't Wall Street.