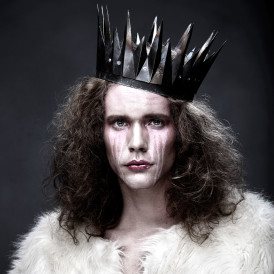 "Kick It" has been a popular live number during 2019 and now we're ready to release it. We've spent a lot of time and money on this one and we need your help to help get it out! We're lucky to have team Corite to support us and all the money from the campaign will go back into promoting the record (ads on Facebook, Instagram, Spotify etc.) so the more you and your friends invest, the bigger the chances are for it reaching the massive playlists!

It's a win-win for everyone and every contribution counts! If you can't support Kick It financially you can always share this campaign, pre-save link below or the song itself once it's out!

https://presave.io/t/visiteurkickit

Money will be spent on:
Ads
PR
About the music
Kick It is a reflection about life in general and the habits we keep. It ponders the question to keep them or kick them. Listen to the song to escape yours or take a few minutes to reflect over them.

About Visiteur
Visiteur have arrived on the starry sky of pop music to observe human behavior and remind you that everyone is a visitor on earth, even if for a brief period of time.
According to singer Sir Boyfriend, all humans are on holiday and Visiteur is working hard to deliver the perfect soundtrack to your vacation.

With party bangers such as Royalty, the funky disco of Kiss Kiss Bang Bang and pop pill Astronaut, Visiteur have picked up support from local radio stations, Indie-festivals in Sweden, and live audiences all over Europe have fallen victim to the upbeat glam of their mission.

They kicked off 2020 with a Baltic tour and with the upcoming release of "Kick It",
via new digital label Corite they are one step closer to a debut album and their goal of becoming the first band on the moon!

Musician
Singer
Producer
Corite is a fan funded marketing platform where artists and fans come together for a common goal. Find a campaign you like, make a contribution and get paid for one year when it's streamed, based on the size of your share. Backing a campaign means supporting dreams, independent artists and contributing to a more transparent and sustainable music industry. And remember music is a work of art, this isn't Wall Street.