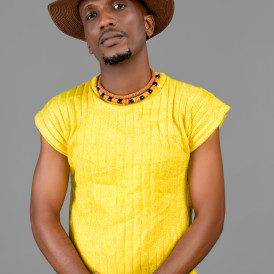 To promote my music career.

Money will be spent on:
Ads
About the music
The Timbrel Song is actually inspired by the sound of the Timbrel on a piano chord. The orchestra feel makes me adores God For His gracious givings to humanity

About Wheel West
My name isWilliam M West. I am children teacher who can't stop singing. Born in Rivers State, Nigeria.

Songwriter
Musician
Singer
Producer
Corite is a fan funded marketing platform where artists and fans come together for a common goal. Find a fan campaign you like, make a contribution and get paid for one year when it's streamed, based on the size of your share. Backing a fan campaign means supporting dreams, independent artists and contributing to a more transparent and sustainable music industry. And remember music is a work of art, this isn't Wall Street.