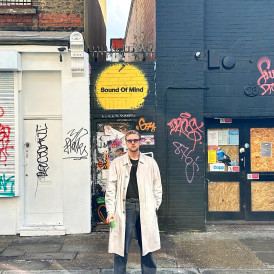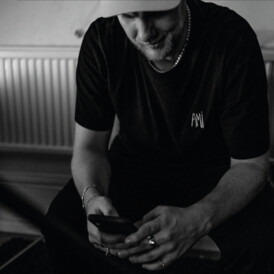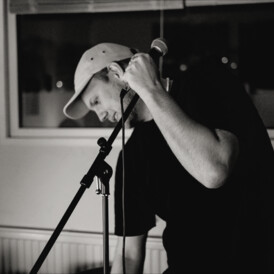 Pop/soul sångaren Wilmer Apelgren från Göteborg väljer nu att äntligen släppa singeln "Kommer Alltid Hit Igen" i samband med Göteborgs 400 års jubileum. Låten är en hyllning till staden han växt upp i, ramlat runt på gator i och alltid, alltid kommer tillbaka till.

Som första kampanj på Corite önskar Wilmer nu att med bland annat din hjälp, visa hur han genom denna känslosamt gungiga pop låt ska ta chansen. Chansen att stå på nya scener, sjunga i falsett och stämmor för att inom kort slutföra sitt debut-album. Med singeln "Kommer Alltid Hit Igen" som ett utav titelspåren. Om ni gillar den?

---
In English:

Pop/soul singer Wilmer Apelgren from Gothenburg has now chosen to finally release the single "Kommer Alltid Hit Igen" ("Always Coming Back Here") coinciding with Gothenburg's 400th anniversary. The song is a tribute to the city he grew up in, wandered around its streets, and always, always returns to.

As his first fan campaign on Corite, Wilmer now wishes to seize the opportunity with the help of people like you, if you like it, to showcase how he will take the chance through this emotionally groovy pop song. The chance to stand on new stages, sing in falsetto and harmonies, and soon complete his debut album, with the single "Kommer Alltid Hit Igen" as one of the main tracks.

Money will be spent on:
Production
Video
PR
About the music
"Kommer Alltid Hit Igen", är en känslo-maxad poplåt med skönt gung. Det är en låt som tar dig på en resa till platser av kärlek i Göteborg och delar gamla minnen av berusande förälskelse. I scener från vasagatans hak, trappor till utsikter högt över staden som Skansen Kronan eller hand i hand med någon speciell under Way Out West.

Kanske har du själv mött kärlek i GBG på dessa smått magiska platser en sommarkväll. Kanske är detta sommaren då det händer? oavsett stad. Låt "Kommer Alltid Hit Igen" ta dig dit genom text, melodier och spårvagnsljud i en go ambience som skriker Göteborg, sommar och berusning.

---
In English:

"Kommer Alltid Hit Igen" is an emotionally-charged pop song with a delightful sway. It takes you on a journey to places of love in Gothenburg and shares old memories of intoxicating infatuation. Scenes from Vasagatan's pubs, stairs leading to views high above the city like Skansen Kronan, or hand in hand with someone special during Way Out West.

Perhaps you yourself have encountered love in Gothenburg in these somewhat magical places on a summer evening. Perhaps this is the summer when it will happen? Regardless of the city, let "Kommer Alltid Hit Igen" take you there through its lyrics, melodies, and tram sounds in a cozy ambiance that screams Gothenburg, summer, and intoxication.

About Wilmer Apelgren
Uppvuxen på 90-talet, lekandes under radioborden på SR och bredvid stand-up scener på turné, hämtar Göteborgssonen Wilmer Apelgren sin musikinspiration och energiska persona. Från soul, pop och funk som han vuxit upp till influeras musiken han idag skapar av bland andra av Paul Simon, D´angelo och Oskar Linnros med Melodier och rytm.

Text och musik skapas alltid tillsammans med producenten Joakim Buller. Wilmers bakgrund i körsång gör att Gospel och stämsång är ett genomgående tema i låtarna.

Singeln "Kommer Alltid Hit Igen" är inget undantag och är en låt till och från Göteborg. Låten är ett utav titelspåren på ett väntande album. Med er hjälp kan låten hitta fler hem och hjärtan!

//Wilmer

---
In English:

Raised in the 90s, playing under radio desks at SR (Swedish Radio) and alongside stand-up comedy scenes on tour, Gothenburg native Wilmer Apelgren draws his musical inspiration and energetic persona. From soul, pop, and funk that he grew up with, his music today is influenced by artists such as Paul Simon, D'Angelo, and Oskar Linnros, combining melodies and rhythm.

The lyrics and music are always created in collaboration with producer Joakim Buller. Wilmer's background in choir singing makes gospel and harmonies a recurring theme in his songs.

The single "Kommer Alltid Hit Igen" is no exception and is a song about and from Gothenburg. It is one of the title tracks on an upcoming album. With your help, the song can find more homes and hearts!

//Wilmer

Songwriter
Musician
Singer
Producer
Corite is a fan funded marketing platform where artists and fans come together for a common goal. Find a fan campaign you like, make a contribution and get paid for one year when it's streamed, based on the size of your share. Backing a fan campaign means supporting dreams, independent artists and contributing to a more transparent and sustainable music industry. And remember music is a work of art, this isn't Wall Street.