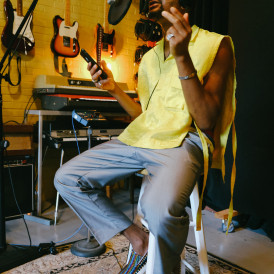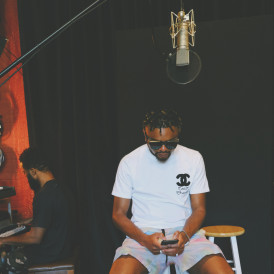 I am thrilled to be releasing my new single with Corite and to invite all of you into this next chapter of my musical career. i have had an average amount of success creating music but would love to expand. I would like to offer fans and supporters alike the special opportunity to become a part of the song release, and a part of my journey altogether. I am offering you the opportunity to invest in Mary Pop and earn a return from the song's streams across all music platform. Your investment would help take my career to the next level and make my dreams come true.

Money will be spent on:
Production
Photo
Video
Ads
PR
About the music
Mary Pop is an Afro-pop song that's filled with great energy. It's a romantic song which visualizes a beautiful career driven woman who at the same time loves to have fun.

About Yoruba Montana
I am a songwriter & recording artist born in Lagos and currently living in Maryland, US. I take inspiration from a wide range of artist such as FELA, Bob Marley, Future & Drake and i try to blend those inspirations in with my own sound, Afro Pop/ Trap.

Songwriter
Musician
Producer
Corite is a fan funded marketing platform where artists and fans come together for a common goal. Find a campaign you like, make a contribution and get paid for one year when it's streamed, based on the size of your share. Backing a campaign means supporting dreams, independent artists and contributing to a more transparent and sustainable music industry. And remember music is a work of art, this isn't Wall Street.