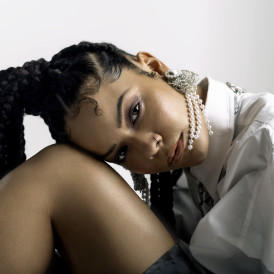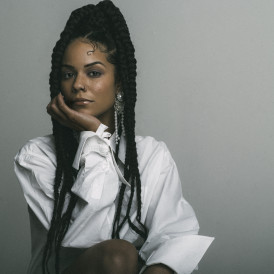 This unifying campaign creates an exiting chance for listeners and lovers to bond with YOUANDI on a highly meaningful level. It gives us the possibility to involve you in getting to know YOUANDI a little bit better and finalizing the song to its final stage.

"why" is YOUANDI's first solo project of many to come, so it carries something special with it, as most first time's experiences love does.

Money will be spent on:
Production
Photo
PR
About the music
"i naturally channel my lyrics onto paper, sometimes not even knowing who and what it is i'm talking about or to. this leaves space for my mind to explore and play. it is exactly what i think art is about, painting your own imaginary story onto the blank canvas that is your consciousness.
so what do you think the song is about?"

- YOUANDI

About YOUANDI
YOUANDI pronounced as YOU AND I, stands for the harmonious combination between the ego (I) and everything in existence (YOU), and it's what the Amsterdam freeform artist was named at birth.

Grown, sensuous and depth are the tones YOUANDI set in her artistry and sound. It is easily possible to chill and don't mind what she's singing about, but when you do, a new world of dimensions are to be opened. To her, art holds a language that is unique to any reader or listener it encounters, and so she perceives life.

Using her voice is one of the spiritual practices she enjoys since she remembered to be born. She believes it to be a fine privilege of existence, the ability to channel messages of worlds unseen and to enjoy the rhythms of sound, all at once.

YOUANDI believes that sharing these privileges is her duty to mankind and so she will, filling 2021 up with medicine for our ears and nutritious food for thought.

Songwriter
Singer
Co-producer
Corite is a fan funded marketing platform where artists and fans come together for a common goal. Find a campaign you like, make a contribution and get paid for one year when it's streamed, based on the size of your share. Backing a campaign means supporting dreams, independent artists and contributing to a more transparent and sustainable music industry. And remember music is a work of art, this isn't Wall Street.