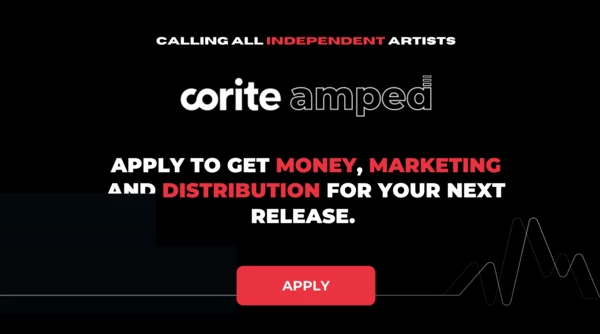 Apply for money, marketing and distribution
Calling all independent artists! Now you can apply to become an Amped artist for your next release! Corite is a fan-funded marketing platform where artists and fans come together for a common goal.
Choose which song to release next, set your funding goal, and choose how much of the streaming revenues you want to share with your backers for one year. Corite is all about supporting dreams, independent artists and contributing to a more transparent and sustainable music industry. What you receive as an Amped artist if you are chosen will be decided individually based on your release history and growth potential, but will always include:
Guaranteed advance
Marketing spend
Distribution
Apply by adding "Amped" to your fan campaign name.

Note that you will need to distribute the song with Corite.

If you are chosen you will be contacted within 36 hours.

APPLY NOW!