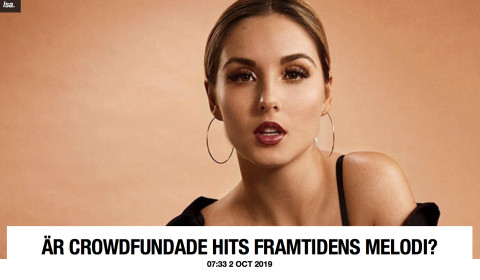 Are crowdfunded hits the future?
"Now you as a private individual can invest in upcoming song releases.
On October 2, the new music service Corite will be released. The service, which is backed by, among others, Danny Saucedo, allows anyone to invest in the artist's upcoming work, and then receive a percentage of future streaming revenue.

- Music fans can now play an active role in the artist's journey and are rewarded for it in the longer term. We want to strengthen the new generation of creators by involving their fans to a new level and at the same time giving them the freedom to maintain complete control over their work, "says Mattias Tengblad, CEO and co-founder of Corite."
BY: PELLE TAMLEHT