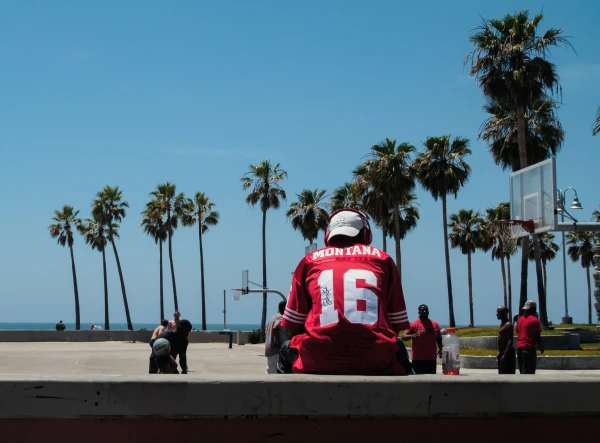 Artists Need Vacation Too
In our fast-paced, content-driven demanding world, where artists and musicians are constantly expected to create, perform, and deliver, taking a break often gets overlooked. The truth is, just like any other profession, musicians and artists need vacations too. In this article, we will explore why downtime is crucial for creativity, recharging artistic energy, and maintaining overall well-being.
1. Refreshing the Creative Well: Creativity is a delicate and intricate process that requires mental and emotional space. Continuous artistic output without relaxation can lead to burnout and creative stagnation. Going on vacation allows musicians and artists to step away from their daily routines, detach from all deadlines, and refresh the creative parts of their brains. By engaging in different experiences, exploring new environments, and exposing themselves to otter surroundings, artists can refill their inspiration and bring a fresh perspective to their work.
2. Mental and Emotional Rejuvenation: The artistic journey can be emotionally demanding, often fueled by intense self-expression and vulnerability. Musicians pour their hearts and souls into their music, while visual artists channel their emotions onto canvases. This emotional investment, combined with the pressures of the industry, can take a toll on mental well-being. Vacations offer a chance to unwind, de-stress, and recharge mentally and emotionally. Whether it's lounging on a beach, immersing oneself in nature, or indulging in a hobby, the break allows artists to find balance and regain a sense of inner peace. Whatever floats your boat!
3. Exploring New Horizons: Traveling to different destinations offers diverse cultures, traditions, and art forms. Experiencing new sights, sounds, people, and tastes can broaden their horizons and spark fresh ideas. The vibrant energy of a bustling city, the sunset in a new country, or the rich history of an ancient church can all serve as catalysts for inspiration. By stepping outside their comfort zones and embracing the unfamiliar, artists open themselves up to new perspectives and novel artistic possibilities.

4. Building Connections and Collaborations: Vacations provide an opportunity for artists to connect with fellow creatives, collaborate, and expand their artistic networks. Music festivals, art retreats, and cultural gatherings attract like-minded individuals from around the world. Engaging in these events not only allows artists to showcase their talents but also fosters connections that can lead to exciting collaborations and mutual growth. Shared experiences and collaborations often result in fresh ideas and unique artistic projects.
5. Reconnecting with Personal Identity: In the hustle and bustle of artistic pursuits, it's easy for musicians and artists to lose touch with their own identity. Taking a vacation enables them to reconnect with their authentic selves, separate from their professional personas. It's a chance to rediscover hobbies, indulge in personal interests, and nurture relationships with loved ones. By prioritizing self-care and personal fulfillment, artists return to their creative endeavors with a renewed sense of purpose and authenticity.
6. Embracing Rest as an Essential Component: Rest should not be seen as a luxury but rather as an essential component in any work. Just as a musical instrument needs tuning and maintenance, artists require rest to maintain their physical, mental, and emotional well-being. Vacation allows them to recharge their energy, improve focus, and enhance productivity. By incorporating regular periods of rest and relaxation into their routines, musicians, and artists can achieve sustainable success and long-term artistic fulfillment.