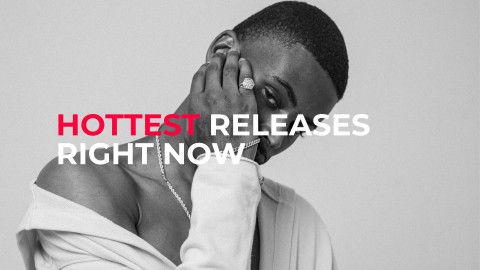 Check Out Corite's Hottest Tracks
(US) Garren - ISEE
Garren continusly releasing hit song after hit song! "I had to take a step back and evaluate where my relationship was going wrong. It's really me being honest with myself about my contributions to a somewhat failed relationship. This is what ISEE is all about."

(SWE) Nina Bring - Svår (Difficult)
It's easy to make things more difficult for yourself than they are. But it's sure not difficcult to listen to this bop!

(US) Rico Love x WifeyBaby - UNHOLY MATRIMONY
WifeyBaby hits us with such brutal honesty in this rap-banger! "She showed up to the studio, wearing the dress she was supposed to wear down the aisle and she wrote songs all night!" Rico Love sais about the making of "UNHOLY MATRIMONY.

(US) LaRussel x Tope - Cook Together, Eat Together
LaRussel and Tope droped this work-of-art album called "Cook Together, Eat Together". Would love to join that dinner party!