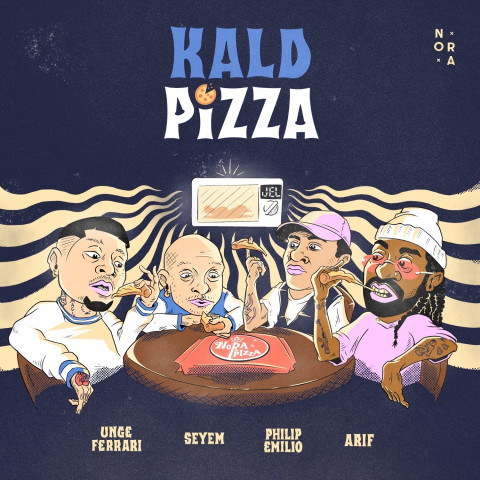 Corite x Nora Collective
Great news! Corite has teamed up with the Norwegian management and record label Nora Collective, for the release of the EP "Kald Pizza" (Cold Pizza).
"It's been 5 years since the songs "Bulmers" and "Wollahp" was released. With that said, and bacause we're in the middle of a pandemic, we thought this was the perfect timing to release a new batch of songs from Nora Collective together with and for the fans.
The concept was named "Cold Pizza" because everyone knows how delicious pizza can be the day after. Just throw it in the microwave and heat it. It's just as good as the day before. Maybe even better. "Cold Pizza" is the name of the EP, serving the fans what's been waiting to come out way too long. These songs have been heated up in the microwave and you will get your slice of;
- Ri Meg (Ri-mix), Seyem + Unge Ferrari & Arif (prod. Filip Kollsete)
- Ice, Arif + Philip Emilio (prod. Aksel "Axxe" Carlson)
- Tsunami, Philip Emilio (prod. Aksel "Axxe" Carlson)
- 100K, Philip Emilio (prod. Eirik "Tirelli" Tillerli)"
Invest in the EP and get your share in all of the four songs!
Read more about the campaign, listen and get your share before it's too late.