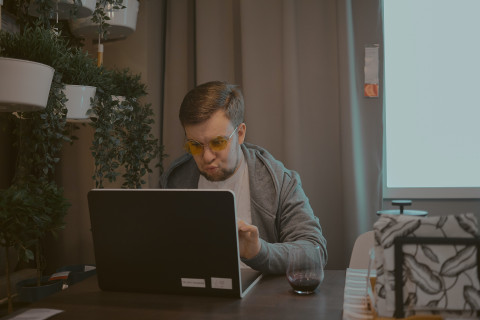 How to create the best Corite campaign ever seen
Oh, how lovely that you're thinking about joining the fans' record label! Corite is built on real engagement from real people, investing in music by both established and up-and-coming artists. Once your campaign has been published, you'll have a unique platform to make your followers hyped about your music an entire month before the actual release date, creating more inclusive engagement.
So, if you're thinking about creating your first campaign, no worries I'm here to guide you through this. No one is an expert when they're doing something for the first time. Except for Lewis Capaldi maybe.
1. A cover art that stands out
We shouldn't judge a book by its cover, but it's a fact people do so. An interesting cover art will pop and make people go "Hey, this looks coooool!" Aim for that reaction and nothing less. If you don't have a cover art yet, you can choose a temporary one (preferably a picture of yourself, that's always a good idea!) and then change it once you have the final version. It's important that you follow the guidelines, which in short means no brands, no text other than the name of the artist and the song and nothing that breaks any laws.
… and don't listen to people who say that cover arts aren't important anymore. Because they are wrooong.
2. Writing the perfect campaign description
Start with the why. Always start with why, actually. Why do you want people to back your campaign and be a part of it? Make people excited about being a part of your release. Tell them how important this is to you, and what it means to have support from fans and people who really like your music. Support from the ones who really care.
3. The artist description
If there's any time in life you're allowed to brag about yourself as much as you possibly can, that time is now. Tell everything about what you've done before, what stages you've been performing on. The biggest hit you've had so far, and so on. New artist? Don't worry. Tell them about your dreams and ambitions. No dream is too big.
4. Storytelling, storytelling, storytelling!
All successful artists have a strong story. Just take Billie Eilish or Justin Bieber for example. Whether you listen to their music or not, there's a high chance you know their stories. This isn't because their background stories are extremely rare, it's because they've been geniuses when it comes to telling them from their hearts. If you have a hard time figuring out yours, I strongly recommend this article 'Effective Storytelling for Artists' by Cortney Harding.
5. The 30-second song snippet
Choose the part of the song that you think will get people hyped up. The chorus is preferred so the future backers who are listening can get an idea of the song.
There you go, you're an expert now! Now go and create your very own Corite campaign!
If you still have questions we're more than happy to help. Just reach out to us through the support chat.
By Emelie Olsson, Director of Artist Relations