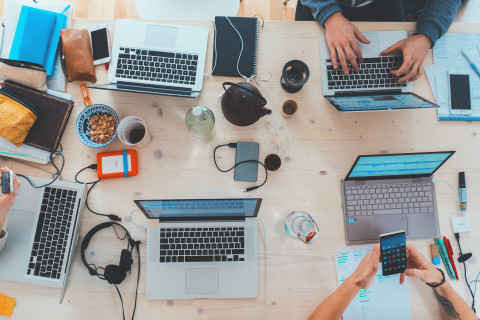 Introducing our Creative Network!
Congratulations artists! Now we're introducing our Creative Network for talented creators that can help you achieve your creative vision. Our network consists of handpicked creators and includes everything from photographers and designers to film directors and 3D experts.
It's no secret that a lot of creative people work for little to no pay, because they simply love to create!
We believe creators deserve to get paid like in any other profession. By making sure artists have their funds in order before connecting them with creators, we make sure creators can get paid and it's also very transparent.
We hope our Creative Network will help artists create amazing content in collaboration with a creator of their choice.

The creative network was created because we understood that it was a jungle for artists to find creators, and for creators to find artists to work with. Now, we hope that we've eliminated that issue and that the community will grow.
Further on, we will develop a site where artists and creators can connect. But for now the network will take its first baby steps in This Facebook group. So far we have 20 handpicked creators that we're proud to recommend.
If you're a creator or an artist that wants to join, just send a request and tell us about what you do, where you're based and who you are. And don't forget to keep an eye on Corite.com, where new artist projects pop up all the time.