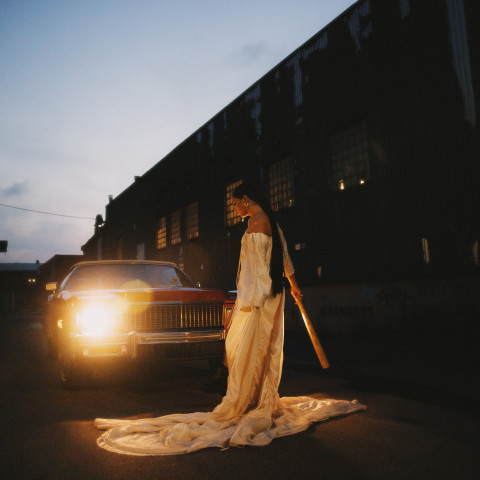 ISA's EP "Anxiety Boulevard" is out now along with the single "BLEED"
In recent years, ISA has been perfecting her sound and found it within the pop-rock soundscape that is accurately setting the tone for the emotional and playful lyrics of the EP 'Anxiety Boulevard', released along with the single 'BLEED'. Other than writing for her own project she has stood on stages in both Sweden and USA, writing songs for artists like Peg Parnevik and the Dennis Pop Awards winner Oscar Stembridge.

The EP consists of 6 tracks with titles like 'Teenage Anxiety Boulevard' and 'Message to the old me' that was written by Gustav Landell, Filip Groundstroem, Maiju Lindell, Stefan Abingdon and ISA herself.
"The EP shows more of me than ever before. By using more organic instruments, flirting with both punk, hip hop and R&B and combining it with honest lyrics, I've been able to find a new way of both writing and creating music. I've been inspired by artists like Eminem, Blink 182 and The Script which is the type of music I and my family listened to when growing up. This makes this it more me than ever before." Says ISA about the new sound.
The song 'BLEED' is about evolving, breaking free and becoming the version of yourself who won't be played with. If someone tries to hurt you they should be ready that you'll bite back.
Songs from the EP have so far been receiving positive feedback and "Message to the old me" is being described as "magnetic" and "unforgettable".