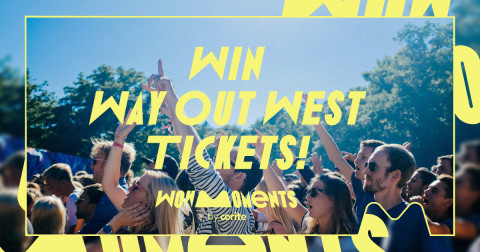 Submit your Way Out West moment and win tickets to the festival!
Do you have a special memory from the Way Out West Festival? Tell us the story of when you danced in the rain to your favorite band, or maybe that story of when you fell in love and how you now have a family together. Now you can submit your own WOW Moment and have your memory as AI art.

Each week we will select a WOW Moment that we feel a little extra for and give the creator a 3-day festival ticket for 2022. The winners will be announced weekly on socials, and will be contacted via the email used when the moment was submitted.
You can also turn your piece of art into an NFT. The NFT will secure you a special place in the WOW Gallery, showcased in an official Way Out West app and may even be featured on the huge screens by the stages in between sets at this year's festival! All the minting costs will go to Doctors Without Borders (MSF) and their work in Ukraine.
Travel and accommodation are not included.
Head over to corite.com/wow and submit your own WOW Moment!