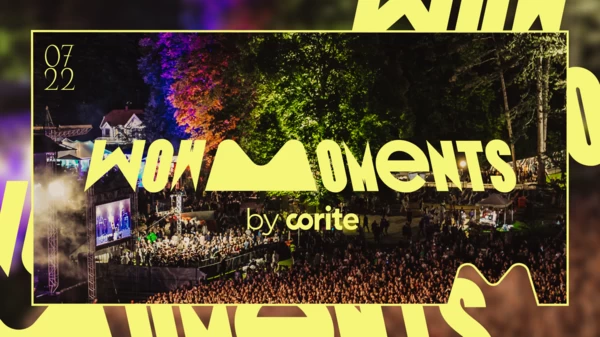 Way Out West x Corite 2022
Corite teams up with Scandinavia's most beloved music festival Way Out West, to create unique festival experiences before, during, and after the festival weekend! Yes, you read that right! Together with the festival's dedicated visitors and help from AI, Way Out West and Corite will produce unique NFTs called WOW Moments.

A WOW Moment is something that all visitors and artists have created together at Way Out West over the years. Experiences that are both personal but also shared with other attendees. Soon we will begin collecting everyone's WOW Moments and turn them into digital art using our AI engine. You will then have a chance for your Moment to be included as an NFT in the WOW Gallery at the festival.
How to get ready for your WOW Moment!
Create an account at corite.com
Create a crypto wallet (We'll explain how when you register! And it's free!)
Find more info and pre-register today at corite.com/wow

Follow Way Out West and Corite on social media to get the latest news!