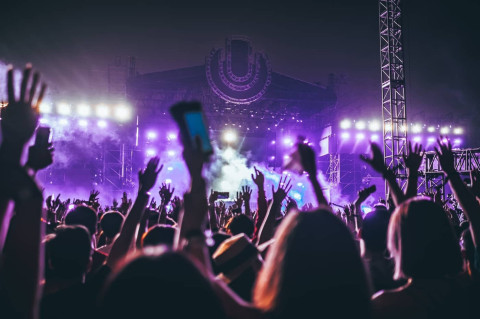 A Quick Guide On Your New Favorite Music Platform
Corite is the new music platform where all artists will wanna hang out!
Corite lets the artist release their music with distribution to all streaming services like Spotify, Soundcloud, Tik Tok and Apple Music. Not only that, artists also have the opportunity to get funding and marketing support from investors and their fans.
With this unique concept the artist gets paid in advance and then when it streams, shares their revenues with the people who have supported them and invested in the song, without having to give up any of the rights to the song.
Here's a quick guide on how Corite's music platform works:
A campaign for the upcoming release is created by the artist. It typically includes a presentation of the artist and the music, previous success, social following, photos and most importantly a 30 second song snippet of the song the release campaign is regarding.
The artist sets a funding goal, which is the same as deciding a royalty advance on an estimated number of streams.
The advance will be provided by the fans and paid out to the artist, then eventually repaid to the fans by revenue from streaming for a one year period.
Investors and fans now have a chance on Corite's music platform to listen to 30 seconds of the song you're about to release. They can decide to back it with an amount of their choice.

If the artist believes the song will stream a lot, it means the song will have a higher estimated value. A higher estimated value of the song means a higher price for the backer to get a share.
The artist has the option to either invest the raised funds in marketing and PR provided by Corite and our wide network. Or do whatever they want with it, like music video production for example.
Songs are released through Corite's music platform and distribution to all major music services (Spotify, Apple, Amazon etc). Backers i.e. the fans can follow the progress and are incentivised to promote the song after the release.
Corite will receive 5% of the raised capital in commission when the campaign is funded and 5% of the future royalties. This is because of the distribution that goes through Corite's digital channels.

Regardless of outcome, no revenue is shared with fans after one year. Backers can withdraw or re-invest their profits at any time. The payouts are handled by Corite.
Sign up and market your upcoming hits through Corite!