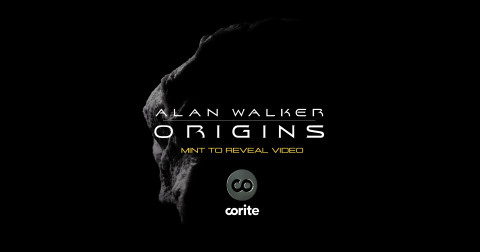 Alan Walker x Corite: Let the NFT scavenger hunt begin
Corite and Alan Walker took over Times Square for a week to launch the largest fan-funded music campaign ever 'Walker Origins' and now the scavenger hunt starts!
Fans will get minting hints from https://twitter.com/IAmAlanWalker and other places online. In total, there are 75 unique minting codes. If you already found a code, head over to corite.com/origins and join us on the #Origins scavenger hunt in order to earn a share of the revenues from Fade, Force and Spectre videos, when they are uploaded on the Alan Walker Youtube channel. Full details are available at corite.com/origins/details
Happy hunting!